So, Imagine you're me, about to upload some art of Giygas, when you glance at your medals. You see one you don't recognize. It's the word 'EASY' with a red X on it. You click on it, and you see it.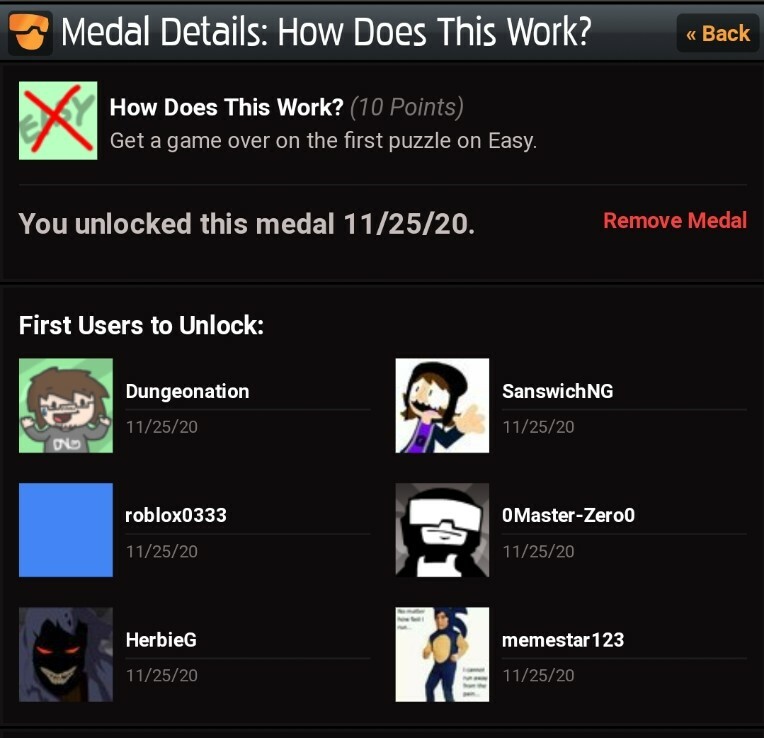 I. Lost this game. Just after. The creator played it. To see. If the medals were working.
I. Am the. Worst player. Of this game.